Diagnosis of tuberculosis and drug-resistant tuberculosis remains difficult, with one-third of people with TB and two-thirds of people with drug-resistant tuberculosis not being detected. It is critical that professionals are well-versed in the strategies and solutions for the challenges that tuberculosis entails. New diagnosis strategies must be developed in accordance with WHO's goal of achieving universal health coverage and preventing deaths from a disease that is preventable, treatable, and curable.
Educational aims
The webinar aims to create an open space for discussion, focused on the analysis of contemporary TB diagnosis strategies adapted to different contexts and to promote critical reflection on practices related to current (and future) tuberculosis diagnosis strategies.
Topics
Diagnosis of TB disease and infection: WHO approved diagnostics;
Algorithms for TB diagnosis for different settings;
Selection of appropriate diagnostic platforms;
Role of next generation sequencing [NGS];
Strategy for adoption of NGS at country level for diagnosis of DR and surveillance;
Future of TB Diagnosis: Alternative to sputum, lessons learnt from COVID diagnostics.
Format
Webinar will be divided into 2 parts (of approximately 30 mins. each):
Part 1: speaker Daniela Cirilo will proceed with a presentation on diagnostics for TB and relevant associated topics;
Part 2: open discussion, moderated by Raquel Duarte and Christoph Lange, giving the opportunity to the participants of sharing perspectives on the topics presented and/or posing questions to the speaker.
Learning outcomes
Following this webinar, participants will be able to:
Understand strengths and limitations of available diagnostics for TB;
Understand the process of WHO endorsement;
Understand the possibilities and gaps on implementation of molecular diagnostics based on next generation sequencing;
Know what to expect in the future.
CME credit
An application for accreditation of this webinar has been made to the European Board for Accreditation in Pneumology (EBAP) for 1 CME credit per 1-hour attendance. If accredited, the CME credit will be granted upon attendance of at least 60 minutes during the live webinar only.
What is a webinar?
A webinar closely simulates a lecture-based teaching experience. The speaker can interact with the audience, just as in a classroom setting. During the webinar, you will be asked to share your opinion on issues related to the topic using interactive polls.
All participants will be able to hear the lecturer and see the slides throughout the presentation. As a participant you will be able to pose questions or discuss ideas with the other participants via the text chat facility and the speaker will respond to the questions via the microphone.
Login guidelines
More information will be communicated in due course.
Please log in to the webinar 20 minutes before it is scheduled to commence. If you have any technical difficulties whilst trying to log in or during the session please contact e-learning@ersnet.org.
Check Central European Time.
To achieve the best quality, we recommend to avoid downloading anything from the internet during your connection to the lecture and stopping all other programmes.
Please also ensure that your audio settings are not set to mute and adjust the volume to a comfortable level.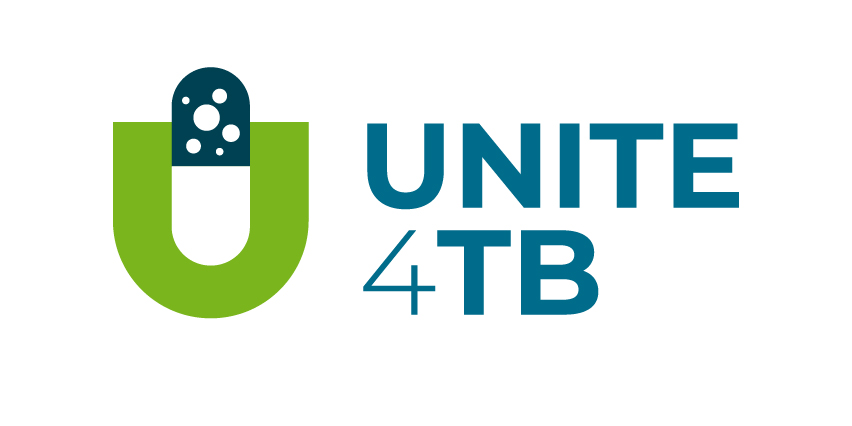 UNITE4TB is a public-private partnership with representation from academic institutions, small- and medium-sized enterprises (SMEs), public organisations, and pharmaceutical companies. The 7-year, €185 million project aims to accelerate and improve the clinical evaluation of combinations of existing and novel drugs, with the goal of developing new and highly active Tuberculosis (TB) treatment regimens for drug-resistant and -sensitive TB. For more information, visit the consortium website: www.unite4TB.org
The UNITE4TB project has received funding from the Innovative Medicines Initiative 2 Joint Undertaking (JU) under grant agreement No 101007873. The JU receives support from the European Union's Horizon 2020 research and innovation programme and EFPIA, Deutsches Zentrum für Infektionsforschung e. V. (DZIF), and Ludwig-Maximilians-Universität München (LMU). EFPIA/AP contribute to 50% of funding, whereas the contribution of DZIF and the LMU University Hospital Munich has been granted by the German Federal Ministry of Education and Research. For further information: www.imi.europa.eu
This communication reflects the author's view. Neither IMI nor the European Union, EFPIA, or any Associated Partners are responsible for any use that may be made of the information contained herein.
Diseases / methods
Respiratory infections
Respiratory critical care
Target audience
Healthcare professionals
Decision makers
Policy makers
Researchers
TB community