The programme is built around five key topics, including obstructive sleep apnoea (OSA), central sleep apnoea (CSA), hypoventilation syndromes, continuous positive airway pressure (CPAP) and noninvasive ventilation (NIV), and diagnostic techniques.
By completing the training programme, participants will gain knowledge and skills in the following topics:
Pre-requisites for all participants
Participants must successfully complete part one module(s) to progress to the related part two module(s).
Participants must have access to a sleep laboratory or patients with sleep disorders within their institution to complete part two modules.
The training programme should be completed within one year.
All health professionals working in respiratory sleep medicine are eligible for the training programme.
Participants can register for one or several of the five modules that are available. Each module is divided into two parts, both of which are assessed and certified.
Part one of the training programme provides participants with the opportunity to gain or update their knowledge and basic skills in a specific topic or technique. Key guidelines and learning resources are provided to support participants prepare for the programme.
Participants are required to attend a dedicated session at the Sleep and Breathing Conference, from 20-22 April 2023 in Prague, Czech Republic.
Participants are assessed to determine their competence in the relevant module(s).
Please find more information on part one programmes for each module below:
The second part of this training programme offers participants the opportunity to put theory into practice. Participants build competence in respiratory sleep by completing an online portfolio with cases or short assignments.
The online portfolio will be peer-review by another training programme candidate. Once the portfolios are completed and peer-reviewed, participants will have the opportunity to attend an online session with an expert to present their case. The online session will also include a challenging case by faculty and a round table discussion.
Participants who successfully complete the online portfolio will receive a training programme certificate for each module that is completed.
Please find more information on part two programmes for each module below:
Module
Portfolio
Obstructive sleep apnoea

Central sleep apnoea

Hypoventilation syndromes

Assessment of 4 cases.
Submit a case of your own.

CPAP and NIV

Local protocol and guidelines
15 detailed patient PAP set-ups with technical comments

Diagnostic techniques

10 polysomnography/polygraphy patient tests with technical comments
Calibration/verification information
5 sleepiness tests
The training programme is accredited with 69 continuing medical education credit (CME) in total, which are divided between the five modules as follows:
| Module | Part one credits | Part two credits |
| --- | --- | --- |
| Obstructive sleep apnoea | 4 | 5 |
| Central sleep apnoea | 4 | 5 |
| Hypoventilation syndromes | 4 | 5 |
| CPAP and NIV | 6 | 15 |
| Diagnostic techniques | 6 | 15 |
Part one: Attendance to the Sleep and Breathing conference is a requirement for participants in this training programme.
Registration is open via the Sleep and Breathing conference. Please follow the instructions below:
Access the Sleep and Breathing conference registration platform
Select your preferred registration (3 days registration or Day passes)
Sign up to additional onsite activities
Choose your preferred module and session under "ERS Respiratory sleep certified training programme"
Part two: Participants having successfully completed Part 1 of a programme module can register for Part 2 via myERS.
| Category | Part one* (per module) | Part two (per module) |
| --- | --- | --- |
| ERS members, respiratory professionals under 40 years of age, physiotherapists, technicians, nurses | €100 | €120 |
| Non-members | €150 | €200 |
*in addition to the Sleep and Breathing conference registration
Committee members

Anita Simonds
ERS President 2020–2021, Honorary Consultant in Respiratory and Sleep Medicine at Royal Brompton Hospital & Professor of Respiratory and Sleep Medicine at NHLI, UK

Prof. MD. Winfried Randerath
ERS Assembly 4 Head, Chief physician and medical director, Bethanien Hospital, Center for Sleep Medicine and Respiratory Care Institute for Pneumology at the University Witten/Herdecke, Germany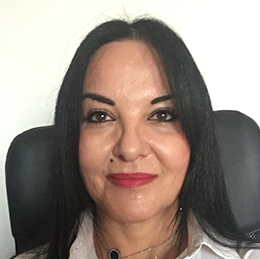 Sophia E. Schiza
ERS Assembly 4 Secretary, Head of sleep disorders unit, Professor of respiratory and sleep medicine University of Crete Medical School, Greece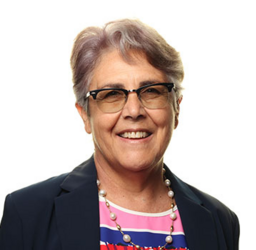 Maria Bonsignore
Researcher and professor of sleep and breathing disorders, including obstructive sleep apnoea, University of Palermo, Italy