This course will provide an update on screening, diagnosis and treatment of potentially operable lung cancer.
The program provides a comprehensive overview of the most important concepts on screening, new diagnostic tools such as liquid biopsy, biomarkers, staging and classification, advantage of classic thoracoscopy vs robotic surgery, sleeve resections, the role of other local treatments, discussion around indication for segmentectomy vs lobectomy, treatment of oligometastatic disease, the role of the surgeon in the MDT meeting, defining resectability, neo vs adjuvant treatment with chemotherapy and immunotherapy, the role of targeted therapy and discussion of complex situations such multifocal disease, oligo-recurrence and oligo-progression. Last but not least, patient safety profile and PROMS.
Course format
Theoretical sessions
Workshop sessions
Topics
Diagnostic pathways and work-up
Early stage lung cancer
Locally advanced lung cancer – Stage III
Stage IV lung cancer
Target audience
Thoracic surgeons
Thoracic oncologists
Respiratory specialists
Information & registration
For more information concerning registrations, accommodation, latest programme and faculty, or CME credits, please check the ESTS website.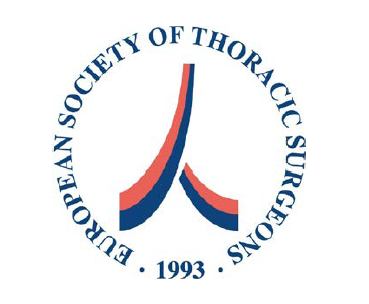 This course is a collaborative project between European Society of Thoracic Surgeons (ESTS) and European Respiratory Society (ERS).